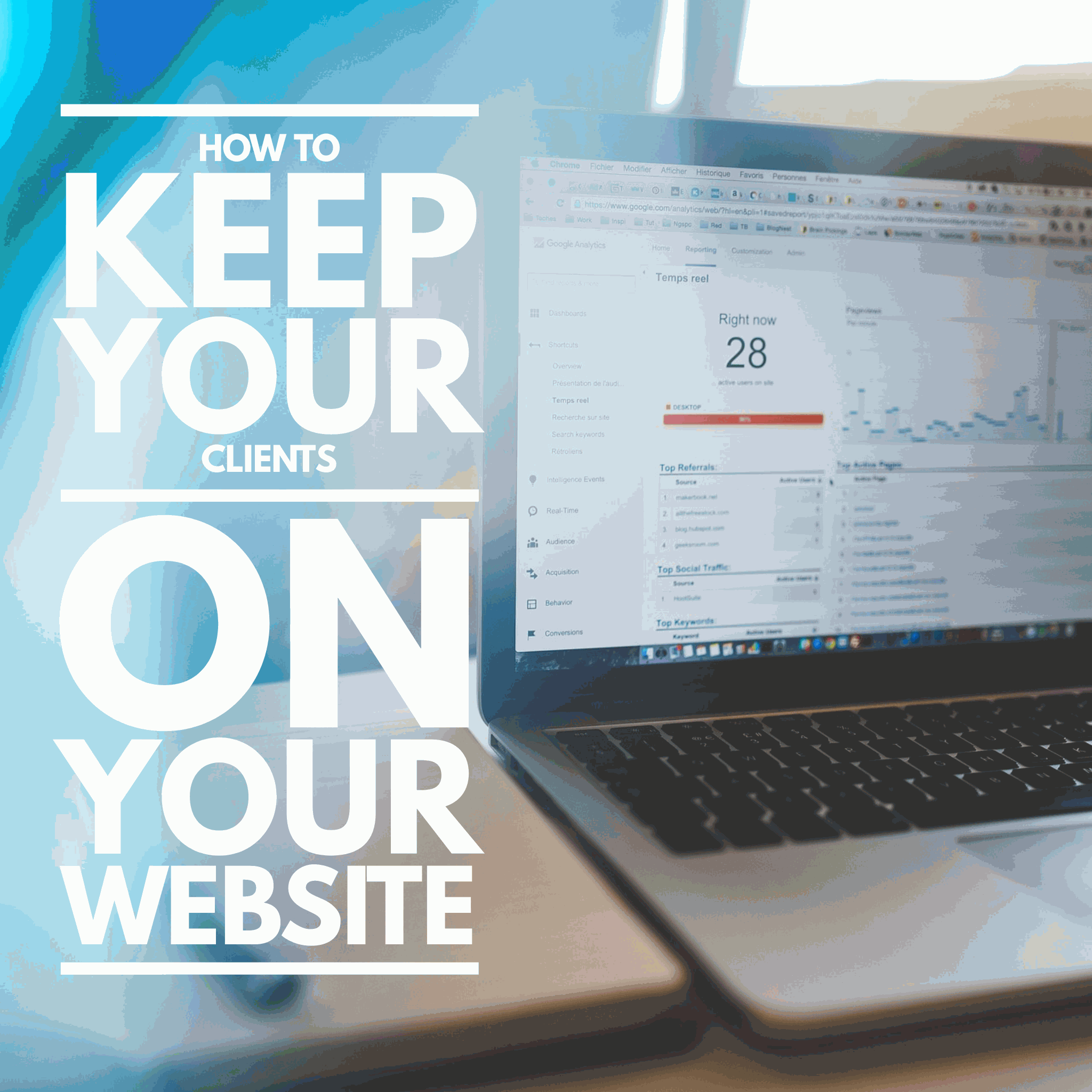 So someone has just visited your website. Well done. All that money you paid for Search Engine Optimisation has paid off. Along with all those posts on social media. How many Facebook friends and LinkedIn connections do you have now? Then there are the AdWords you have paid for, not to mention the offline advertising to get people to your website.
What happens next?
Half website visitors never get past your first page. The average time on websites is less than a minute, perhaps time to read less than half a page of text. Then most are gone, never to return.
That is they won't unless you give them a reason to do so.
In most cases, when a visitor reaches your website, unless you have spent a lot of time developing your brand in other channels, it will be the first time they have heard about you. So they have stumbled upon you by accident. Your first job is to make them feel that they are in the right place to find what they are looking for, and they should linger rather than clicking on the back button.
However, because they have just found you, they may not be ready to call or email you. Perhaps they will bookmark your site because they found it so interesting, and then forget about the bookmark. (How many sites have you bookmarked, and how many have you returned to?) Alternatively, they may 'Like' your page through your Facebook link. Both of these strategies leave things too much to chance.
One common strategy that puts you more in control is to offer some kind of download such as e-book to provide more information to the visitor in exchange for their email details, but if that's all you do, you may still be quickly forgotten. (How many e-books have you on your hard drive that you haven't read?)
As you build your database, you are able to stay in touch with your visitors giving further reasons to return to your site. Other strategies don't even require email addresses to stay in touch.
While the initial visit may have been a brief one, and the person may not have been ready to buy at such an early stage in your relationship with them, by staying top of mind, when they are ready, they will remember you and the value you provided, and ready to trust you to meet their needs.
All you need to do now is to Empower yourself and take action …
Fivenson Studios is based in Ann Arbor, Michigan, our graphic design team specializes in logo and web page design, as well as marketing campaigns for social and print media. From flyers and brochures to targeted landing pages, we aim to bring your company into the spotlight and reach a greater range of potential customers.
Fivenson Studios: Michigan's #1 Graphic Design, Web Design, & Digital Advertising Agency 
Let's Get Social | https://fivensonstudios.com | (734) 224-9696 | [email protected]