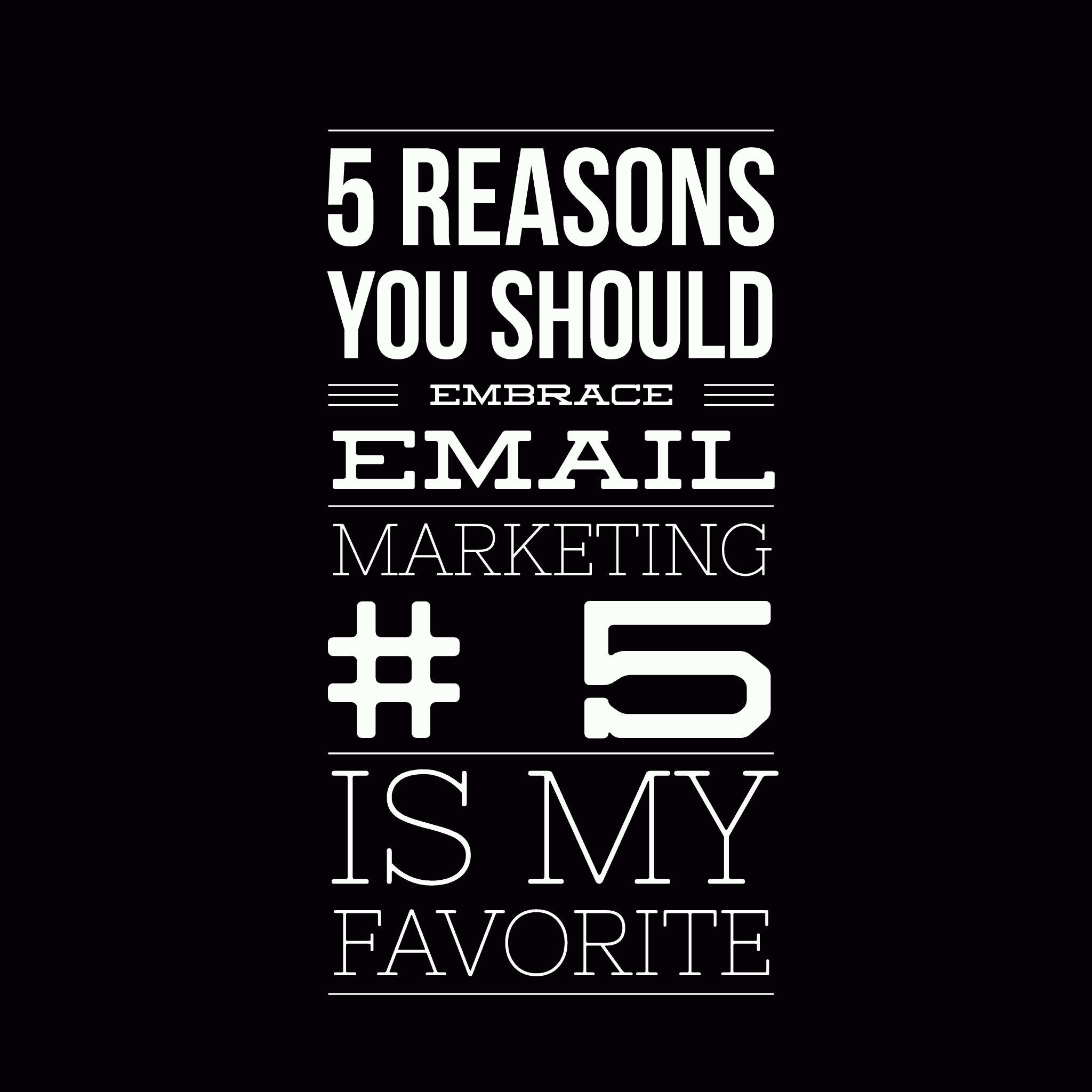 If you're just starting your own business, you're probably trying to come up with the best ways to promote your brand. Even though some new marketing channels such as social media and SEO are on the rise, you should definitely make sure you don't ignore some more traditional marketing channels such as email. This is the case because email marketing is still one of the best ways to get your business noticed. And if you're not convinced just yet, make sure you check out our list of 5 reasons why you should embrace email marketing.
IT'S INEXPENSIVE
What makes email marketing such a great way to promote your brand is the fact that it's inexpensive. In fact, it's one of the cheapest ways you can get your business noticed. While billboards, TV commercials and promotional videos tend to cost quite a lot, all you'll have to cover when using email marketing is a software that will help you automate and track all of your emails. Using one of these is definitely a good idea since it can help you make your emails more personal, which is a huge plus when marketing via email.
IT HELPS YOU STAY IN CONTACT WITH YOUR AUDIENCE
Email marketing can also help you make sure your audience stays informed about what's happening in your business. They check their email when they find it convenient and receiving an email from you will give them a feeling that you're thinking about them. And that's the perfect opportunity for you to give them an update on your products or services. The customers who receive your emails have signed up to your email list which means they're likely to enjoy such emails.
IT'S FOREVER
Between 2005 and 2008, email was the most popular social network in the world. And even though we had platforms such as Facebook and Twitter emerge since then, email is still alive and kicking. This means email has already stood the test of time and made it through quite easily. And due to its simplicity and convenience, we can expect email marketing to stick with us for decades to come. Therefore, you should welcome the stability of the platform and not be afraid to invest in it.
IT'S FORMAL
No matter what kind of business you're running, you should always try to make your customers perceive you as reliable and responsible. And one of the best ways to do that is to send emails. Emails with no typos and spelling mistakes are always going to leave a strong impression on your customers. Moreover, you can now include an email signature in your emails to make them appear even more formal. And if you decide to use an email signature generator, you'll be able to make one of these in no time.
IT GIVES GREAT ROI
Another great thing about email marketing is that it gives great ROI. In fact, email marketing has one of the highest returns on investments when it comes to digital marketing. According to some reports, for every 1$ you invest in email marketing you can expect to get $43 back. However, you should bear in mind that email won't magically provide you with amazing returns. You have to monitor your email marketing campaign, identify the practices that have proven to work the best for you and shift your focus to them.
It's easy to see why all the big companies out there still have an email marketing policy and if you're just starting out as an entrepreneur, you should make sure this is the case with your business as well. So, make an email marketing checklist and get started straight away.
Dan Radak is a marketing professional with eleven years of experience. He is currently working with a number of companies in the field of digital marketing, closely collaborating with a couple of e-commerce companies. He is also a coauthor on several technology websites and a regular contributor to Technivorz.
Fivenson Studios is based in Ann Arbor, Michigan, our graphic design team specializes in logo and web page design, as well as marketing campaigns for social and print media. From flyers and brochures to targeted landing pages, we aim to bring your company into the spotlight and reach a greater range of potential customers.
Fivenson Studios: Michigan's #1 Graphic Design, Web Design, & Digital Advertising Agency
Let's Get Social | https://fivensonstudios.com | (734) 224-9696 | [email protected]