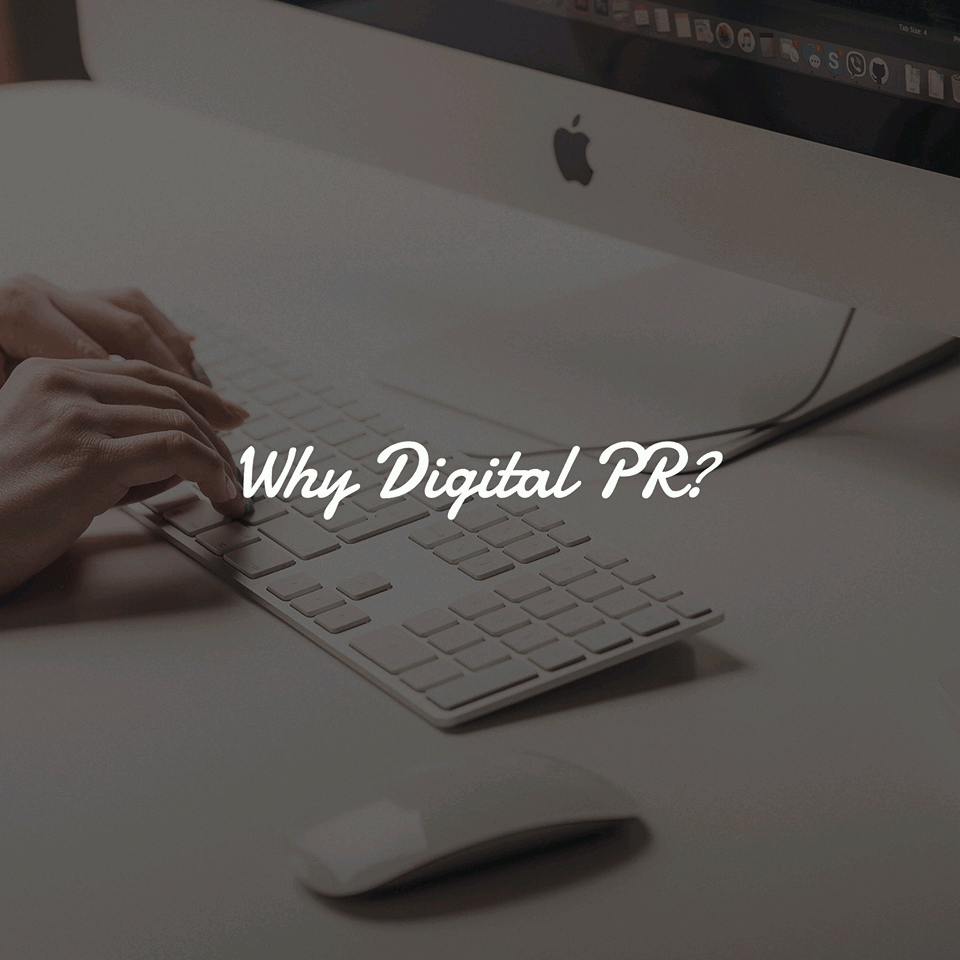 In order to increase to build brand awareness, improve organic rankings, and position as a thought leader in a particular industry, digital PR uses much larger media. For starters, we should introduce the term "digital public relations"
According to PRSA (Public Relations Society of America), the term "public relations" refers to a strategic communication process that creates mutually beneficial relationships between organizations – individuals, companies, or brands. Traditional and digital PR differ in the ways the channels in which they reach their audience, the way they build these relationships, and the tactics they use in the process.
The tactics of the two are similar, but digital PR has also added the benefit of link building across the Internet and impacting SEO. Digital PR tactics are measurable and provide tangible insight and results.
In order to show the Importance of digital PR, we give you several key things to have in mind if considering whether to incorporate digital PR into your marketing budget and strategy.
Increase brand awareness
Today's world markets are highly competitive, and one of the ways to position yourself in front of your target audiences is to create media opportunities at publications with large reaches. By leveraging trusted publications, you'll establish your company as being on the cutting edge in your industry. It can serve as an opportunity for prospective clients and customers to interact with your brand in a unique way.
Marketing strategies of many organizations focus on creating interactions with potential customers through websites, social media, and landing pages. However, they might not initially convert the potential customer because of lack of influence. Interactions with potential customers are created by digital PR leveraging vetted organizations in order to build upon the brand. By doing it in a natural way, the message will sink in easier, with content marketing strategies only being strengthened.
Traditional outreach is not enough
According to Financial Times, public trust in traditional media is at an all-time low. Their research reveals that people favor their friends and Internet contacts more when it comes to news sources and truth. People shift their faith towards the Internet as a purveyor of the truth, and online search engines are considered to be more reliable for information than traditional media.
On the other hand, one must not forget that not everything online is true, because there's a huge amount of alternative facts and fake news that can't be escaped. Unfortunately, there are websites that deliberately distort the truth, in their race for increased traffic and revenue. Digital PR creates opportunities to share your story without misinterpretation, filters, or selective editing when the information comes from your own newsroom, created so to protect your brand.
Digital PR influences SEO
Search engine optimization (SEO), is the concept that no finance or marketing article can go without at least a mention. Digital PR is the best-proven way to build highest quality backlinks that tell Google that your website is valuable and trustworthy. These indicators will help place your organization higher up in search engine results pages.
Your own website gets stronger when you land a backlink from a domain authority. The best places to land high-quality backlinks is in the larger media landscape because their websites are incredibly strong and they're always looking for content.
With digital PR, you can pitch professionals in your niche industry to provide an expert commentary on current stories and trends. Also, high-quality backlinks can be created through byline articles. Digital PR team, comprised of people skilled in pitching articles to publications and people with contacts (those with a background in public relations or journalism) to land these opportunities.
These two strategies are used by digital PR teams to reach the top-notch publications. By landing your links there, your website's domain authority will skyrocket, causing your site to rank higher in the Google's search results.
Better handling of negative press
Negative press destroys a reputation. Reputation has always been important, and it's more important than ever in the digital age. We have access to information about anything within a few clicks, including the ones about companies we might be interested in doing business with. Mistakes are made in every business – a customer service snafu or product launch gone bad – and can have long-lasting consequences in today's digital environment, especially if the stories about them gain traction online.
Digital PR is one of the fastest ways of getting new, positive content into the large media landscape. Digital press releases can be distributed so they show up in authoritative media outlets. There may be some differences in formatting (depending on which network you use), but PRs are generally simple and concise news stories – going from new hires to new charitable works or product offering by your organization – and they can help you greatly with handling negative press.
Bad PR is something you should be prepared for, and it's done by identifying potential crisis scenarios, developing response procedures, and reacting quickly and swiftly by addressing the public through the right channels (authoritative site's that deliver authenticity).
Living and doing business in a digital environment requires digital PR for enhancing your outreach. This article is not about dismissing traditional media outreach, but rather highlighting to strategically enhance it online. With digital PR, you can improve your SEO, increase brand awareness, and handle negative press by responding with positive, authentic content about your organization.
Fivenson Studios is based in Ann Arbor, Michigan, our graphic design team specializes in logo and web page design, as well as marketing campaigns for social and print media. From flyers and brochures to targeted landing pages, we aim to bring your company into the spotlight and reach a greater range of potential customers.
Fivenson Studios: Michigan's #1 Graphic Design, Web Design, & Digital Advertising Agency
Let's Get Social | https://fivensonstudios.com | (734) 224-9696 | [email protected]