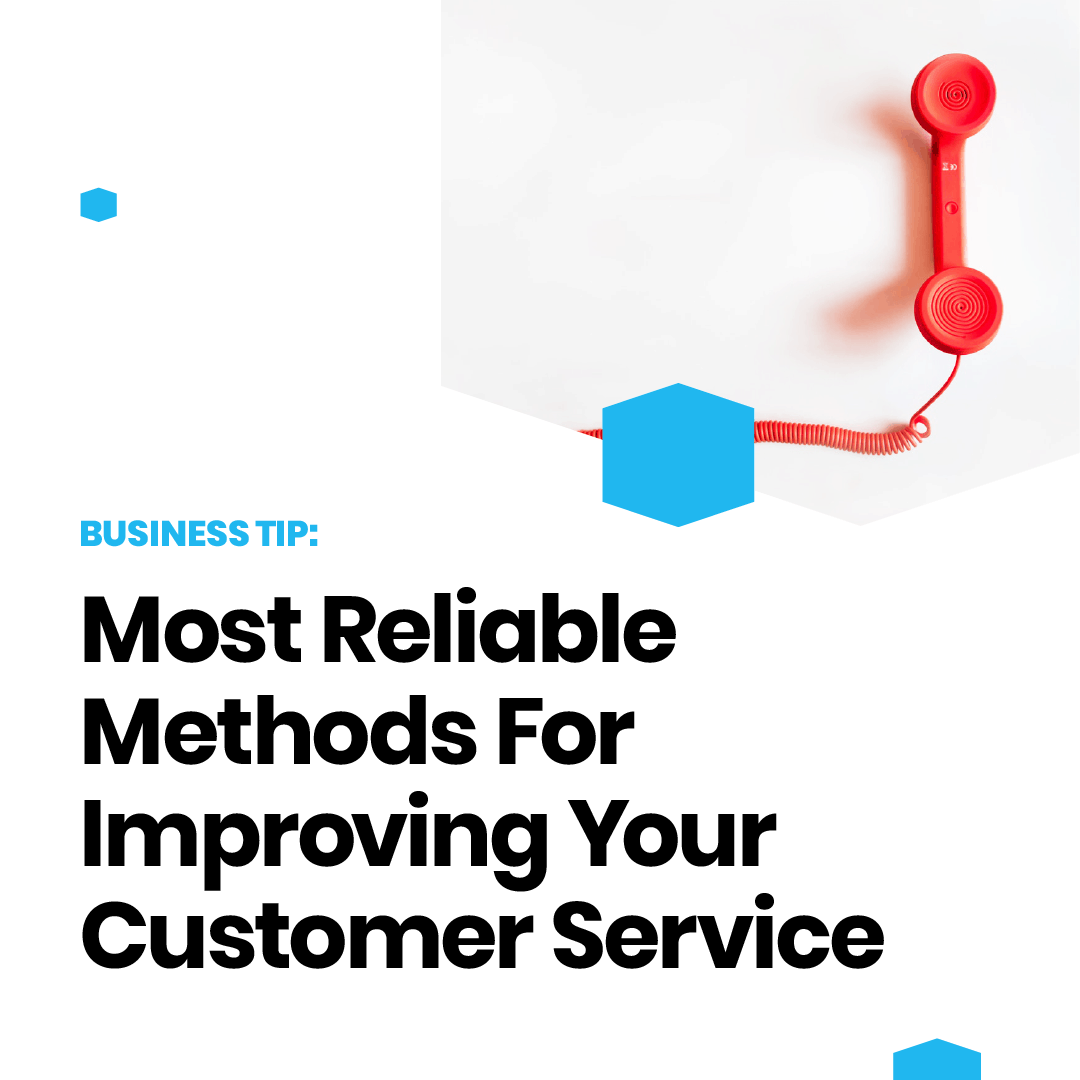 Improving Your Customer Service
The importance of customer service is more than obvious to every single entrepreneur out there; however, the reasons behind this importance are various. First of all, a reliable customer service builds trust. Second, to some customers, good customer service matters more than price. Then, there's the issue of brand awareness and the simplest way to boost it from mere brand recognition is through efficient customer service. Overall, it all comes down to the fact that a good customer service boosts your appeal to customers. With that in mind, here are six tips to help you capitalize on this fact.
1. Hire the right people
The first thing you need to do in order to ensure the success of your customer service is hiring the right people for the job. There are some aspects that can be improved by training; however, it's nearly impossible to make one more empathetic or more patient. These two traits are a must-have for anyone who's even slightly interested in pursuing a career in the customer service industry. Attentiveness and clear communication skills are also an important trait; fortunately, they are something you may come to notice during the interview with a potential candidate.
2. Stand behind your employees
Truth be told, the concept that the customer is always right is one of the worst plights that ever befell the customer service industry. People on the other end of the line are sometimes rude and hostile, yet, "the creed of the customer service" clearly states that they must remain calm and polite. Sure, arguing with a customer is wrong and patience is one of the main prerequisites for anyone who wants to join this industry; yet, this kind of job takes a toll on your employees. Unless you can show your staff that you're 100 percent behind them, they might start abandoning you in droves. Remember, these are the people who passed both your (stern) vetting process and your training. This means that this is a massive loss in value for your brand.
3. Invest in technology
The age of the traditional customer service is long since gone and the best testament to this fact is the plethora of outstanding customer service software available on the market. Regardless of your industry, your key objective is to provide a positive customer experience, and this is so much easier to achieve with the aid of an adequate customer experience software. Such a tool can help your customer service representatives provide necessary aid without even having to end the conversation. While this may not seem as much, it can definitely make a huge impact on the way in which your customers perceive the competence of your staff. In a way, this does wonder for the public image of your brand, in general.
4. Practice adjustability (to your customers)
The biggest problem that you will face when it comes to the issue of customer service is the ability/inability to adapt to the language of the customer. For instance, when getting a call from a complete layman, using too many technical terms in speech will disrupt communication and result in negative customer experience. On the other hand, trying to oversimplify the issue when talking to someone knowledgeable in the field may be seen as condescending or even hostile, in away. Therefore, you need to instruct your employees on how to open a conversation, read the person on the other end of the line and close the conversation at the right time.
5. Use positive language
The next thing you need to understand is the fact that the conversation is a more complex phenomenon than you may assume. Namely, there's one thing known as suggestive use of language and by using a certain choice of words, the speaker evokes emotions in another person. The reason why this is so interesting is due to the fact that you're conveying a subliminal message instead of uttering something directly. This is why it's important that you instruct your customer service department in the use of positive language. Due to the fact that this topic is both abstract and elusive, make sure to make as many examples (both good and bad), as possible, so that you're 100 percent sure everyone understands.
6. Immediate response
Lastly, it's important that your response is as quick as possible. Keep in mind that the efficiency of your customer service greatly depends on your overall customer experience and the longer your customers wait on the line, the more impatient they'll become. By the time they get in touch with a customer service representative, they'll already be so annoyed that no matter what your employees do, the customer experience will be all but positive. This is just one of the reasons why more and more businesses use chatbots. Sure, an average customer would prefer to have a real person on the other end of the line, yet, an immediate response is the simplest way to ensure a positive first impression.
Conclusion
The reason why we included these six items on the list is due to the fact that they give consistent results. In the business world where it's all about the ROI, knowing that the positive effect is guaranteed is one of the most important factors in your decision-making process.
Dan Radak is a marketing professional with eleven years of experience. He is currently working with a number of companies in the field of digital marketing, closely collaborating with a couple of e-commerce companies. He is also a co-author of several technology websites and a regular contributor to Technivorz.
Fivenson Studios: Based in Ann Arbor, Michigan, our award-winning team specializes in logo and web page design, as well as marketing campaigns for social and print media. From flyers and brochures to targeted landing pages, we aim to bring your company into the spotlight and reach a greater range of potential customers. Your advertising message needs to be expressed in a way that captures the imagination and attention of your customers. That's where we come in. We're not just a team of designers; we're strategists, thinkers, and makers, with a passion for solving problems by understanding people. We create experiences that people love by recognizing customers' needs and desires, as well as the trends and technology that affect them. For over 10 years, we've been honing our practice, making sure that every strategic graphic design solution we provide to our clients advances their business and drives their brand awareness.
Fivenson Studios: Michigan's #1 Website Design, Graphic Design, & Digital Advertising Agency
Let's Get Social | https://fivensonstudios.com | (734) 224-9696 | [email protected]