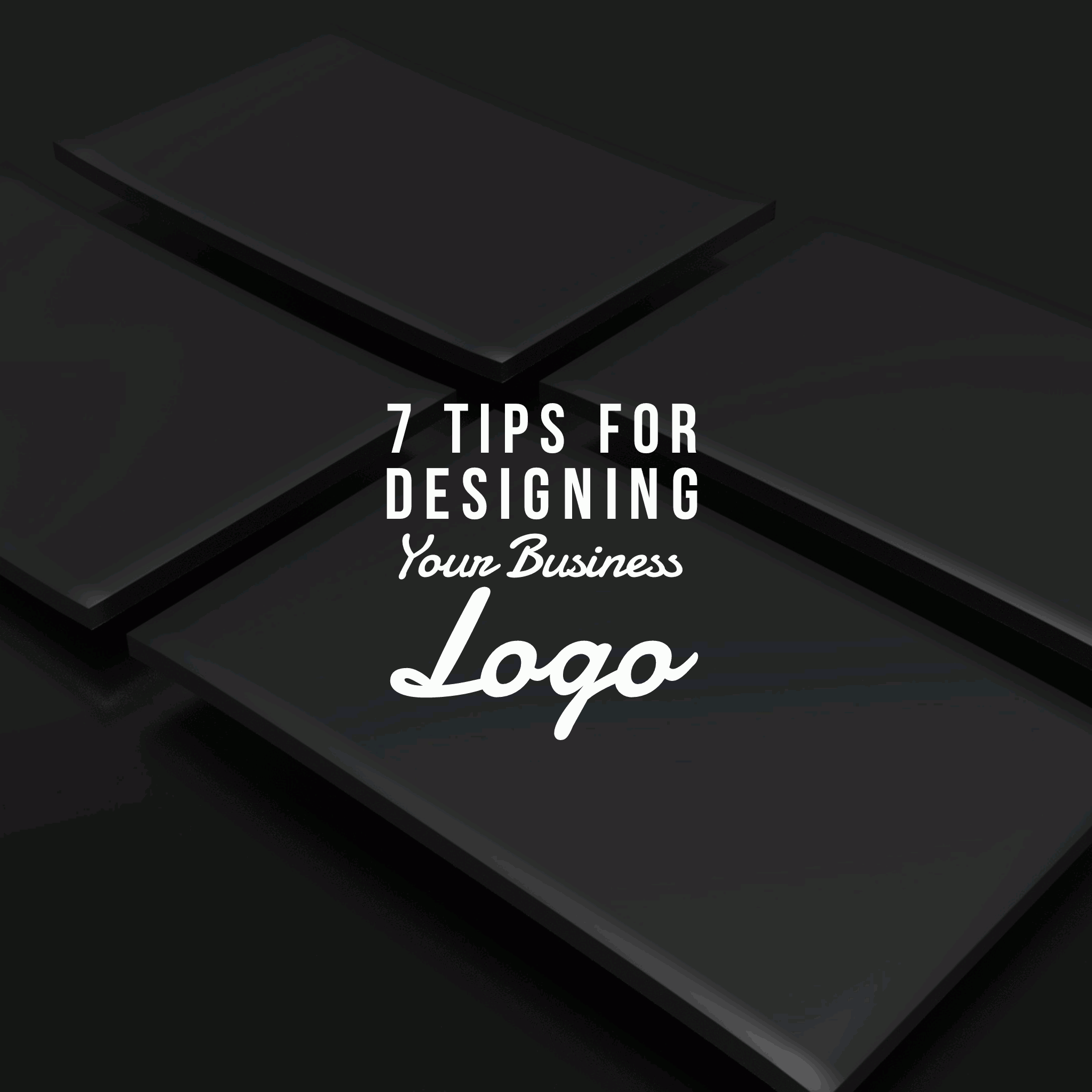 Designing a logo for your business might seem like quite an easy task – draw a little square, add some effects or the name of your business and call it a day, right? Well, this is what many rookie entrepreneurs get wrong since there's much more to designing a logo than that. Your logo is supposed to represent your brand and show your customers and business partners what you're all about. And if you get the design of your logo right, it's going to help your business succeed. The 7 tips we listed below are going to help you do exactly that, so make sure you check them all out.
Avoid clichés
We all know much about the clichés used in logo design. You sure may be tempted to go with a simple arc over the name of your business or random colored dots around it, but these are hardly going to do any good for your brand. In fact, opting for clichés like the ones we mentioned above is only going to show your customers that you're unimaginative which might make them turn to some of your competitors. So, instead of using a cliché try to come up with something different and embrace it as much as possible.
Don't copy
Copying the logo of an existent company might be the easiest way for you to come up with the one for your business. Still, even if you change the shapes or the color pattern, the logo you copy from someone else is hardly going to achieve any success. Firstly, having a logo that's too similar to another company's logo might confuse your customers and this might make them turn to someone else who offers the same products or services you do. Also, if people at another company realize you've stolen their logo idea, they might end up taking legal actions against you.
Give it a story to tell
Every good logo has an interesting story to tell. And you won't be able to give such story to your logo if you see it as nothing more than a simple pattern of lines and colors. Therefore, when designing your logo, you'll need to try to come up with something that will make your customers come up to you and ask about it. And if you manage to make it consist of deep thinking and meticulous ideology, people will be guaranteed to like it and remember your brand.
Keep it simple
It's also very important to mention that designing your logo is something you shouldn't overdo. Simple logos are becoming a big trend and that's why you shouldn't make yours about illustrational skills and typography. Just take a look at the Nike logo and you'll realize that it's all about keeping it simple. Most of the time, their logo doesn't need any caption in order to represent the brand. In fact, we all started to confuse that little thing for the entire Nike brand. This is the case because a logo is supposed to be merely an emblem and not a manifesto.
Use the right colors
Colors are always going to play an important role when it comes to the design of your logo. You should choose your colors according to what kind of work your business does and what kind of message you want your logo to send. For example, the color red is usually associated with urgency and if you're selling fast food, using it may be a great idea. Also, the color blue creates a sense of trust and that's why most banks use it. Learn more about every color and try to choose the ones that represent your brand the best.
Make it versatile
Another thing you need to have in mind when designing your logo is how you're planning to use it and will it be able to serve the purpose. For example, having a logo that looks amazing on key chains, but horrible on coffee mugs is never going to do the trick. Therefore, it's very important to make your logo as versatile as possible. It may be a good idea to test how your logo will look if you decide to put it on custom t-shirts or custom USB flash drives. Only once you're sure your logo is versatile enough should you think about using it.
Don't expect instant success
Think about all the famous logos such Adidas, Audi or Google Chrome – it's very important that you understand that these haven't become iconic instantly. This can hardly happen even if you come up with the most amazing logo design for your company. The success of your logo is going to depend on the quality of your product success and the current state of the market. Therefore, don't make any rash decisions and don't think about changing your logo just because it doesn't seem many people recognize it after the first few months.
Follow all of these tips and you should be able to design just the perfect logo for your business. Still, you should be ready to change it in case it becomes outdated or you end up needing to recharge your publicity.
Dan Radak is a marketing professional with eleven years of experience. He is currently working with a number of companies in the field of digital marketing, closely collaborating with a couple of e-commerce companies. He is also a coauthor on several technology websites and a regular contributor to Technivorz.
Fivenson Studios is based in Ann Arbor, Michigan, our graphic design team specializes in logo and web page design, as well as marketing campaigns for social and print media. From flyers and brochures to targeted landing pages, we aim to bring your company into the spotlight and reach a greater range of potential customers.
Fivenson Studios: Michigan's #1 Graphic Design, Web Design, & Digital Advertising Agency
Let's Get Social | https://fivensonstudios.com | (734) 224-9696 | [email protected]