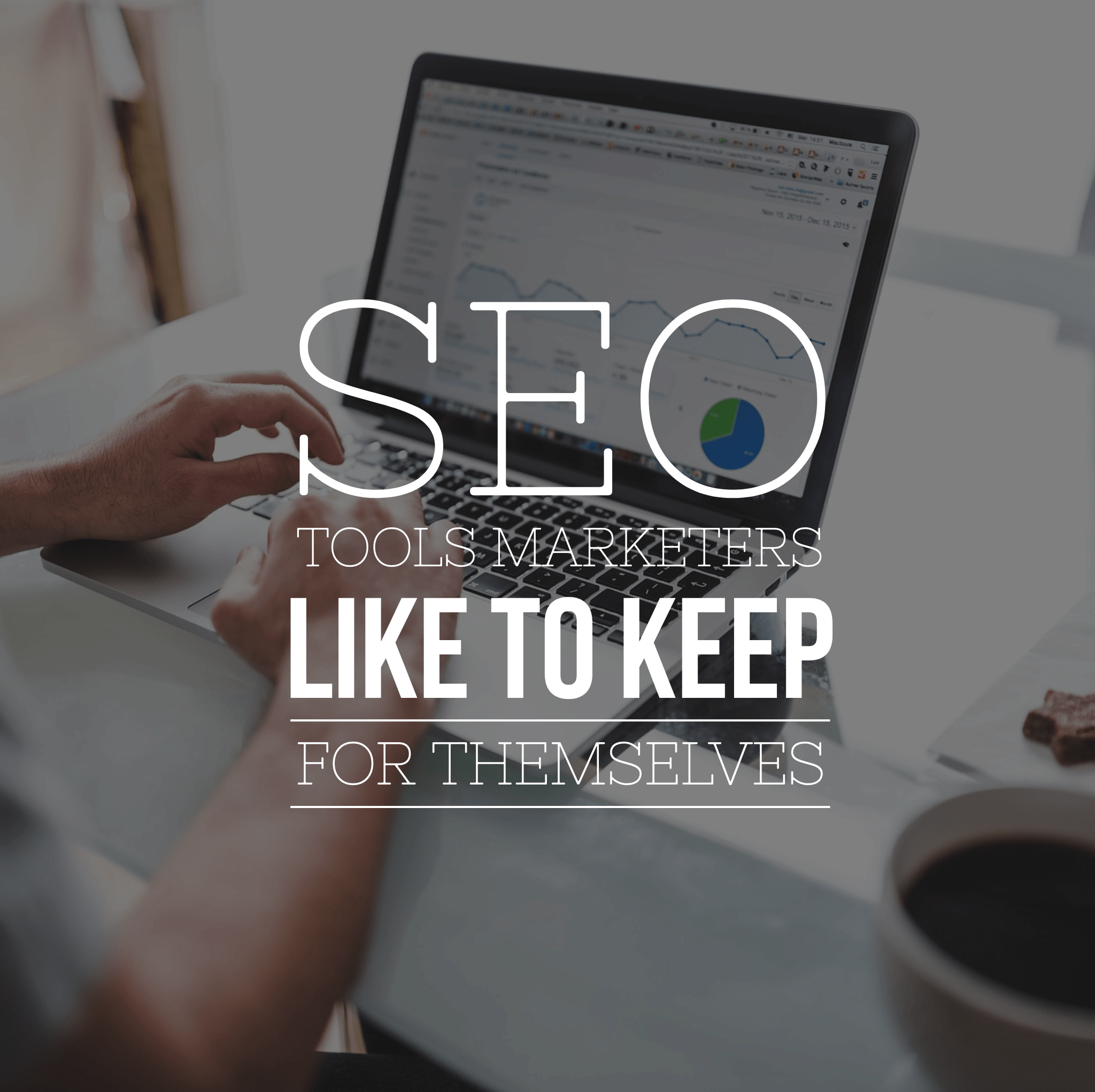 If you want to survive in the world of modern business, you simply have to invest in SEO. And since more and more companies are starting to realize this, we now have the chance to use tools that have been specifically designed to help you improve your SEO efforts. Still, if you haven't been paying enough attention, chances are you haven't caught a glimpse of the most popular SEO tools out there. After all, most marketers want to keep these for themselves, in order to stay one step ahead of their rivals. Luckily, you're at the right place, since we've compiled a list of 3 of these tools that might be exactly what you need.
Übersuggest
Of course, companies that want to invest in SEO are always going to need keywords they'll focus their campaigns on. It was Brian Dean who said that there's no SEO without keywords. However, companies used to struggle quite a lot to find keywords for their campaigns. And while there are some great tools, such as Google Keyword Planner, marketers nowadays have turned to another free tool designed for these purposes – Übersuggest. This tool is a great alternative to Google Keyword Planner, as it offers a whole range of suggest services to help you come up with a list of potential keywords. Another great thing about Übersuggest is that this tool is completely free to use and that's why so many agencies enjoy using it.
You might believe that an alternative tool such as Übbersuggest is difficult to use but the truth is – its simplicity is one of the reasons why experts like it so much. All you have to do is access the Übbersuggest website and type in your desired keyword(s) into the search bar you'll see across the entire screen. What you'll get after you do this is a number of keywords you can use in your SEO campaign or a campaign for your client. Even though this tool is mostly used by individuals and business owners trying to figure out what their keywords are supposed to be, there's no harm in agencies turning to it in order to help their clients choose their keywords. It doesn't take much time to get used to using Übbersuggest, especially if you already know how the world of SEO works. And even if you're new to SEO, you should be able to get a hang of it pretty quickly.
Dibz
This is another tool that has been created out of pure need. All agencies out there used to waste hours and hours on link prospecting and they were desperate for something that'll make their life easier. Luckily, the experts at Four Dots have managed to come up with an amazing link building tool called Dibz, that suits every agency's needs. But what exactly does Dibz do? Basically, it's an advanced link prospecting tool that aids you in the link prospecting process and makes finding influencers both quicker and easier. This is done by eliminating all the clutter you run across manually from the equation, thus enhancing your link prospecting and link building efforts.
What's so great about Dibz is that this tool is pretty easy to use, which is exactly what modern companies and marketing agencies need. This means it allows you to identify great link building opportunities with just a few clicks of your mouse. All you need to do is type in the keyword you're working with. Let's say you're looking for linking opportunities for an SEO company – what you're supposed to do is type in the most obvious keywords for it and choose the research type you want Dibz to do for you. Dibz comes with a whole set of premade campaigns, which makes it pretty easy to identify the research you want to do. Of course, each of these sets has been designed in a different way in order to help you out with a different type of prospecting. And there's no need to say these premade campaigns will save you tons of time when trying to craft your link prospecting campaigns.
The Disavow Tool
Even though this tool was launched by Google, many experts still haven't used it. This is the case because rarely do you have the need to remove links, which is exactly what this tool does. However, just because you never needed to do this up until now doesn't mean you won't have to do it in the future, and having this tool in your arsenal can be a real life-saver once something occurs that sparks the need for a disavow. Even when using a tool like this, it's extremely important that you work together with the site owner in order to remove the link you no longer need correctly.
However, disavowing links should always be your last resort and therefore, there are some things you'll want to do before using this tool. This is the case because disavowing your links can seriously hurt your SEO, which is definitely something you'll want to avoid. So, before you start using this tool, it might be a good idea to manually request a link removal. And if that fails, using the Disavow Tool is going to be your safest bet. This tool will help you find the link you want to remove and allow you to do it with just a few clicks. If you don't have too many links, we recommend checking each of the links yourself before you actually disavow them. This way, you'll get a chance to see what's wrong with your links and make sure there's no need to use link removal tools again in the future.
The bottom line
If you're looking to enhance your SEO arsenal, having these 3 tools in mind is definitely a good idea. In fact, there's no reason why you shouldn't give each of them a go straight away. This way, you'll be able to get a hang of it and use them as soon as you start another SEO campaign.
Dan Radak is a marketing professional with eleven years of experience. He is currently working with a number of companies in the field of digital marketing, closely collaborating with a couple of e-commerce companies. He is also a coauthor of several technology websites and a regular contributor to Technivorz.
Fivenson Studios is based in Ann Arbor, Michigan, our graphic design team specializes in logo and web page design, as well as marketing campaigns for social and print media. From flyers and brochures to targeted landing pages, we aim to bring your company into the spotlight and reach a greater range of potential customers.
Fivenson Studios: Michigan's #1 Graphic Design, Web Design, & Digital Advertising Agency
Let's Get Social | https://fivensonstudios.com | (734) 224-9696 | [email protected]