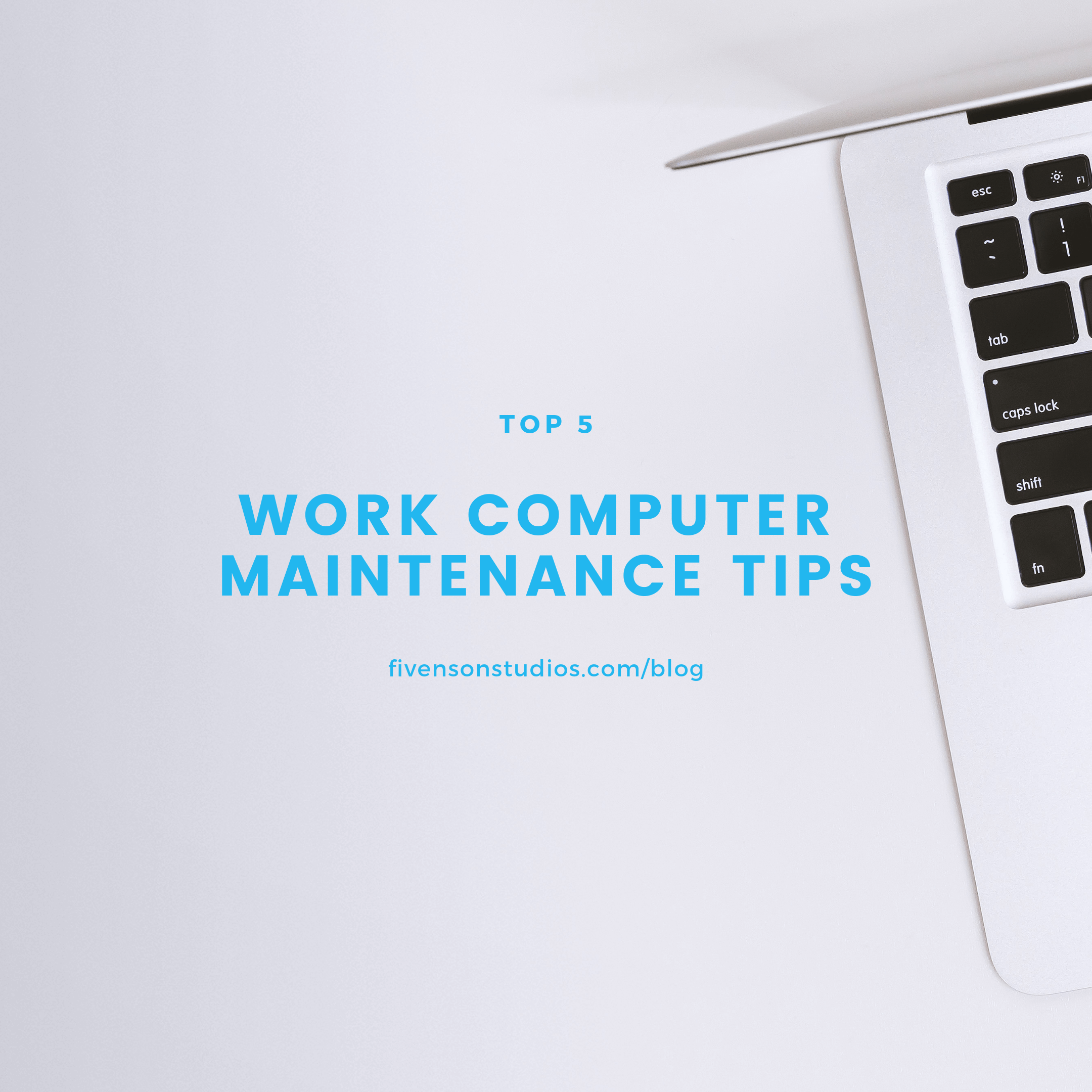 Essential Computer Maintenance Tips
A lot of people in 2019 depend on their computer as their primary method of earning money, which means that its maintenance might be one of its primary concerns. This is especially true in the largest tech centers in the country, such as Melbourne, where new tech startups are emerging every day and the number of shared office spaces and telecommuters grows by the hour. With that in mind and without further ado, here are the top five work computer maintenance tips.

1. Shut it down regularly
Nowadays, a lot of people rely too much on their computer to go in a power-saving mode, which means that they don't have a habit of shutting it down when they leave the place. This is particularly absurd, due to the fact that the majority of modern computers have an SSD drive, which can boot, restart and shut down in a matter of seconds, instead of minutes (like in the past). Keep in mind that, like the majority of appliances, computers also have a life span that is measured in the number of work hours.
2. Keep it malware-free
Another thing that you should do is always keep the device malware-free, which is something that can be done in several ways. First of all, don't plug in unknown flash drives into your work computer. Second, avoid visiting websites with a sketchy reputation. Third, always have an antivirus and anti-malware software installed and perform regular checkups. Lastly, make sure to check the reputation of your anti-malware software before you decide to put your trust in it.
3. Have other options
If you're a person who relies on their computer for work, even a temporary setback can be a major thing. Therefore, you need to have other, temporary solutions at hand. For instance, it's always a good idea to have a backup computer (or at least a device) that you can turn to in case of an emergency. You also need to have a reputable repairman or repair service in your contacts. So, if your main computer is a Mac, it's also a good idea to have a spare PC somewhere in the office/home office. Therefore, when your main platform malfunctions, you can take it to a reliable Apple Mac repairs Melbourne service and still have a device to work on. Sure, this is an expensive notion, yet, for a telecommuter or a digital nomad, it's an operational expense.
4. Have a backup plan
Previously, we've discussed the distress caused by the fact that your computer is malfunctioning, which is a fear that has two major concern factors. First, there's the interruption of work and potential downtime (which can be minimized by following steps in the previous section). The second one is the potential loss of data. To avoid troubles caused by the latter, you should definitely have an external HDD attached and keep all the vital data there. Nowadays, nonetheless, it's usually more practical to use cloud-based storage like Google Drive or One Drive for these purposes.

5. Keep the devices clean
Last but in no way the least important, you need to keep the device clean in order to avoid the effect of it overheating. Vacuuming the insides of your computer is not a good idea, due to the fact that it can cause a large static buildup. On the other hand, there are some vacuum cleaners that specialize in vacuuming the device and if you use your computer for a living, it might be a good idea to have one at hand. This is definitely worth paying several hundred dollars for. As for the rest, clean your monitor with a specialized cleaner and microfiber cloth. Cleaning your mouse and keyboard is even simpler.
Conclusion
As you can see, the issue of computer maintenance is quite simple, yet, it does require you to have a contingency plan. What you need to do is invest in devices, be systematic, and take care of your equipment. Basically, it requires you to treat your computer like any good craftsman would treat their tools for work.
Dan Radak is a marketing professional with eleven years of experience. He is currently working with a number of companies in the field of digital marketing, closely collaborating with a couple of e-commerce companies. He is also a co-author on several technology websites and regular contributors to Technivorz.
Fivenson Studios: Based in Ann Arbor, Michigan, our award-winning team specializes in logo and web page design, as well as marketing campaigns for social and print media. From flyers and brochures to targeted landing pages, we aim to bring your company into the spotlight and reach a greater range of potential customers. Your advertising message needs to be expressed in a way that captures the imagination and attention of your customers. That's where we come in. We're not just a team of designers; we're strategists, thinkers, and makers, with a passion for solving problems by understanding people. We create experiences that people love by recognizing customers' needs and desires, as well as the trends and technology that affect them. For over 10 years, we've been honing our practice, making sure that every strategic graphic design solution we provide to our clients advances their business and drives their brand awareness.
Fivenson Studios: Michigan's #1 Website Design, Graphic Design, & Digital Advertising Agency
Let's Get Social | https://fivensonstudios.com | (734) 224-9696 | [email protected]