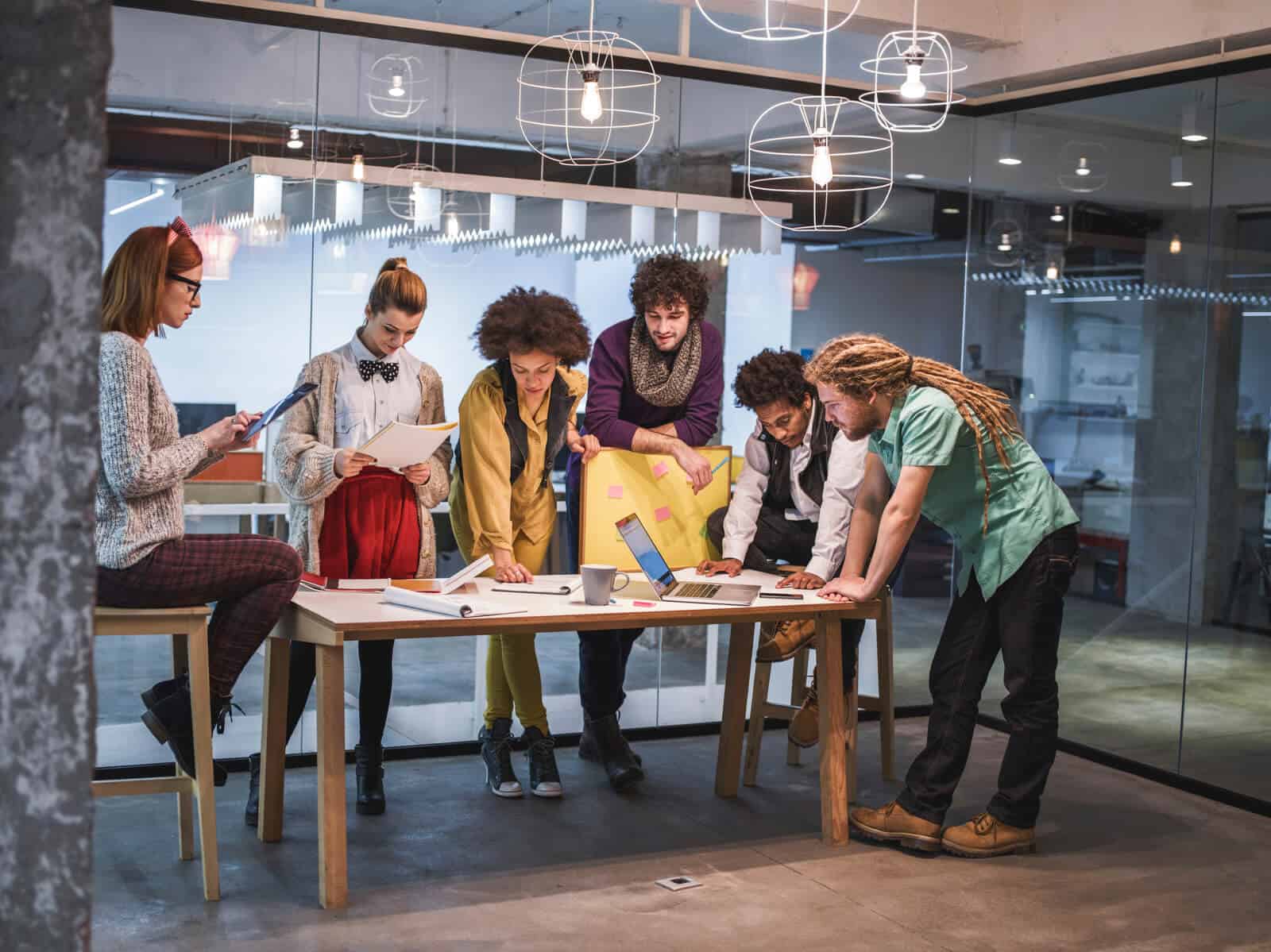 BROCHURE DESIGN
We focus on growing your business & brand through strategic graphic design solutions
Contact Us
Let's Get Social
---
Headquarters
Ann Arbor
Michigan, 48104
Get In Touch
Let's work together.
Anne Fink
Fivenson Studios in Ann Arbor was terrific and helped me build my website in less than a month! They were also financially very helpful and understanding and were able to figure out a way so I could build my website and still be okay financially. Chris met with me personally and we talked through the process and how it all works. I was very pleased with the results and I am looking forward to working with Chris and his team at Fivenson studios in the future. I would highly recommend them to anyone who needs help building a website or online service.
Kadisha Hosein
've had a very good experience with Fivenson Studios and would recommend to anyone looking for an awesome logo. Excellent! this is the first time that I have had a company logo designed through your website, and my logo looks awesome Thank You so much☺
Diyaa Nimer
I absolutely love the work you guys did for my Nimer construction logo. You guys took the ideas I had for the logo and helped shape it into something I didn't expect. It really blew my mind and also attracted more clientele because it was professionally done. I really appreciate the hard work, effort and thought you guys put into it. Thank you very much for helping me make my dream logo come to life. You guys are absolutely AWESOME!!!
Colin Brown
5 Star Landscaping
Chris and his team at Fivenson Studios have been great to work with! Very professional work and he was always easy to get a hold of whenever I needed. The quality is top notch and I am very happy with the final results. Highly Recommend.
Rob B
Core Value Contracting
I highly recommend. I came to Christopher with a broad idea and an amature design. His team somehow created a logo that exceeded my imagination. The easy going, yet professional and knowledgeable approach were very much appreciated. The team made me feel like a priority and offered a lot outside of just designing a logo. There's something to be said about supporting a local business, sometimes in spite of price or quality. However, I was able to get a top quality design, at a fair price and pride in supporting the local community.
Nancy DeMars
Lifesales Toolkit
I have been working with Fivenson Studios, specifically Christopher, for over a year. I entered into a realm that was completely unfamiliar and needed direction and vision. I received that and so much more. Christopher has gone above and beyond to maintain and develop what will become a very long standing friendship and business relationship. We live in a world that to do work seems to be completing a task. Christopher shows no bounds when it comes to helping and researching to offer solutions in all areas of business. I am so grateful I chose Fivenson Studios!
Mark F
Copper Tom
The artwork, design and marketing expertise from this company are first rate. They are very professional, and reasonable in expense, when compared to similar companies. My music business has soared since I started using the services of Fivenson Studios. I highly recommend them. - Copper Tom - Children's Music Singer/Songwriter
Ronald V
Vmax Music
Their Work is is amazing! They Built an artist website for me and my company and the service i received from them before, during and after the process was astounding. I recommend them for any artist, company or brand!!
Dan G
Geherin Law Group
I highly and enthusiastically recommend Fivenson Studios to any professionals who are looking to "brand" their business. I worked with the owner, Chris Fivenson, from the beginning of my graphic design/branding project until the end, and I have nothing but glowing and positive things to say about his professionalism, honesty and quality of his work. He kept to his deadlines, provided tons of options, and was extraordinarily responsive each time I reached out to him (day and night). I will continue to use Fivenson Studios for upcoming projects, and I will recommend him to other professionals who are looking for exemplary graphic design, branding and marketing services. I screened many other graphic design companies in Ann Arbor, and I am very happy that I found and hired Fivenson Studios. Dan G., Ann Arbor Attorney
Katie Scott
Working with Fivenson was a great experience. I found it to be very professional and they listened to all my thoughts. I also love that they considered the whole-- Christopher sat down and we talked about what my campaign was standing for and what I believed. He took that feeling into his design and I was very happy with not only the process, but the final result as well.
Jamie L
Airavata Studios
Fivenson Studios took my vision and made it come to life! My logo & website turned out better than anything I could have envisioned. Their attention to detail and understanding for design is remarkable, and as a photographer those are two very important things that I look for. They were able to create a website that was not only eye catching but was also mobile friendly with absolutely no lag time. I would highly recommend them to anyone wanting to brand and build their business the right way! They truly know what they're doing and have the skills to back it up!
Yael R
Snookiz Footwear
Christopher and the Fivenson Studios team did our website, set our online store, prepared professional photos for the website and most importantly did it all with a smile, good atmosphere and true will to answer all our demands. Thank you for making us look good online 😊
Neil C
Bloom Landcare
Chris did an amazing job with my website for a landscaping business. Fivenson studios is a top notch business, I wouldn't recommend anyone else for marketing and web design.
Alexander B
Excellent Service! Plus the work is amazing! I would recommend them to any company, Brand or start up. I'm Glad I made the choice to work with them.
Angel C
Great people to work with and excellent service. Any ideas or projects I always work with chris. He's very personal and passionate about his work. You won't be disappointed in their work.
Tanyi Agbor-Baiyee
All Health Transportation
Chris is a professional, empathetic human being who sincerely puts his clients first. He gives his all to his clients. I got more than what I hoped for in my business website, logo and flyer and I know that Chris will do everything in his power to get the best he can for you. I will recommend Fivenson Studios to anyone that needs a website, logo or flyer.
Philip Malinovskiy
I dealt with Chris in designing and making door hangers for our business. Chris was easy to deal with and the results came out great!
Jason Moorhouse
Great service and amazing design of logo and business card.
Moe
Oak Park Pennzoil
Simply great from beginning to end. Absolute ease and great design on my business cards . Highly recommend to my friends and business associates. Thanks again Chris
Jermaine H
Definitely do some great work. Video was great! Logo was great! Will be looking your way for more projects that I'll need. Thank you!
Hanging Gardens
AMAZING SERVICE! They delivered a great logo design that exceeded our expectation. I would recommend their services to anyone who is thinking about starting a business or has an established company. They seriously do amazing work. Thank you!
Ananta Bharati
The Fivenson team did an excellent job creating our website. From the beginning to the end, the team were professional, responsive and on time. I would highly recommend Fivenson Studios to anyone looking for a professional website design company.
Naseem Habbas-Nimer
I really liked them, I used them for my entertainment business, their graphic design guy Damion was really flexible and patient he designed my logo and flyers and didn't mind making edits when I asked, and their website guy Chris created a website for me that was interactive for my customers and had an easy to use shopping cart. All in all, I highly recommend them they really know what they are doing.
Greatway Transportation INC
Great company to work with! Very professional and prompt helped us out tremendously, will recommend to anyone who needs there service.
Pinnacle Ent
Our first experience with Fivenson was phenomenal. Everything was done in a professional fashion and on time. We've worked with a lot of different companies but they became our go to. Thanks again for everything!
Nathaniel Edwards III
I came to these guys after meeting with three companies, on short notice by the way, and they superseded expectations! They job was not only professionally done but they also gave me three other options if the first didn't work. They worked hard to handle problem solving on the fly which is rare for some companies. I was blown away with the logo that was developed and will continue to only use these guys foe future logo development and design jobs. Look no further for design needs Fivenson all they way!
Mario Bova
Design firms are a dime a dozen- but don't waste a dime or your time with anyone else. This team is fast, responsive, and professional- and most importantly, their work is top notch. I had multiple projects completed by this team, and I will continue to utilize them for any and all future endeavors.
Chelsea Mercer
I sent Fivenson Studios an inquiry about possibly creating a logo for my mom's new business. It was the best decision to move forward with them. We worked with Chris directly and he took everything she wanted and ran with it! Damien produced an amazing logo that portrayed exactly what she asked for. Not only is Fivenson Studios great at what they do, they are also great people. Chris spent a lot of his time getting to know us better. We feel honored to have been able to work with him. Knowing that he took time out of his day to get to know us means a lot and the logo they've created reflects not only the business, but my mom precisely. If you're looking for quality work and quality people, we definitely recommend Fivenson Studios!
Ronnie Owen
Really good people, and also GREAT service with these guys!!! 👍
Kylie Steenbergh
Doctors of Tomorrow
Chris was accepting and accommodating to the many changes that I requested. He offered a very reasonable price and was easy to work with!
Kimi Brown
Terron Armstead Foundation
This is an amazing company! They work all hours of the day to make sure that they give you the best product possible. The Terron Armstead foundation is very appreciative for everything you've done for our organization. Kimiante Brown Vice President
Brennan Booms
Enlighten Solutions
Fivenson was a pleasure to work with. They took to heart all the aspects we described about our company and brilliantly incorporated them into our logo and website. From start to finish, I felt that Fivenson was whole-heartedly committed to producing a great outcome and working with my particular requests. Whether you're just starting a small business or are representing a larger company, I would not hesitate to recommend Fivenson as a graphic and web design company. I certainly hope to continue working with them in the future.
MARTIN IVANAJ
GoKones
Overall I am very interested with the company. They took our concept and ran with it. We left artistic license to them and what they came up with was amazing. The pricing was very reasonable. We look forward to doing business with you in the future. Thanks again guys.
William Allen
Allen Development CO
I love these guys work and I will recommend them to any sized business that is in need of a new website or a fresh tune-up! They are a great group of guys that are there to support you and your businesses needs. Great designs, great turn around time, and all around good people!
Hamza Serhan
Amazing service, staff is professional and helped increase my sales significantly
Jason Babal
Amazing Designs! Outstanding customer service!
Paula DeRemer
Highly Recommend Fivenson Studios. Friendly and very professional!